Upcoming NTP Expert Panels
Note: Individuals with disabilities who need accommodation must request it at least five business days prior to the meeting. TTY users should contact the Federal TTY Relay Service at 800-877-8339. Otherwise, contact Ms. Anna Stamatogiannakis for assistance.
---
Peer Review of Draft NTP Approach to Genomic Dose-Response Modeling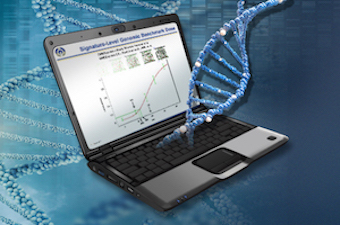 NTP has developed a draft approach using BMDExpress software to perform gene and pathway-level genomic dose-response modeling as part of Tox21 Phase 3 and in vivo screening level studies. NTP's approach considers a number of factors including methods accepted in the peer-review literature, ease of translation to risk assessment, and ease of understanding for the variety of potential end users that may not necessarily be experts in mathematical and systems modeling.
An external panel will provide NTP scientific input on its proposed approach at a public meeting. Prior to the meeting, NTP hosted four webinars that presented different approaches to genomic dose-response modeling.
Peer Review Meeting
Dates: October 23-25, 2017
Location: Rodbell Auditorium, David P. Rall Building, NIEHS, Research Triangle Park, North Carolina
Registration
Presentations
Pre-Meeting Webinar Series
Webinars in this series presented information on different approaches to genomic dose-response modeling relative to the proposed NTP approach. Information about the webinars including titles, dates, times, descriptions, and archived recordings will be posted when available.
Please check the webinar series webpage for the most current information about the webinars.
---
For questions or additional information, contact:
Mary S. Wolfe, Ph.D., Designated Federal Official
NIEHS/NIH
P.O. Box 12233, MD K2-03
Research Triangle Park, NC 27709
T: (919) 541-7539 (voice)
eFAX: (301) 451-5759
Email: wolfe@niehs.nih.gov
Anna Stamatogiannakis, Logistical Support
ICF
2635 Meridian Parkway
Durham NC, NC 27713
T: (919) 293-1652 (voice)
Email: anna.stamatogiannakis@icf.com
Note on Accessibility: Persons with disabilities or using assistive technology may find some documents are not fully accessible. For assistance, contact Central Data Management or use our form and identify the documents/pages for which access is required. We will assist you in accessing the content of these files. NIEHS has helpful information on accessibility.