Symposium on Assessing Exposures and Health Effects Related to Indoor Biomass Fuel Burning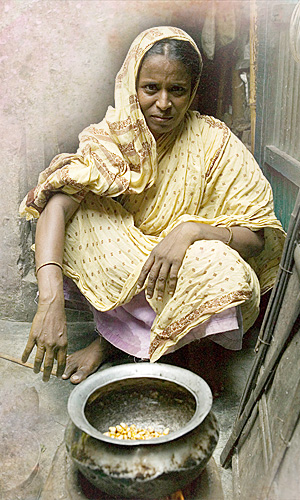 August 18, 2014
8:00 a.m. – 5:00 p.m. EST
Location: David P. Rall Building in the Rodbell Auditorium
NIEHS, Research Triangle Park, NC

The burning of solid fuels (e.g., wood, charcoal, dung) for cooking and heat results in a significant global health burden with over 4 million premature deaths per year attributed to indoor air pollution from inefficient use of solid fuels. Progress on this important public health challenge requires a concerted cross-disciplinary effort involving exposure scientists, toxicologists, epidemiologists, engineers, and public policy experts. This symposium will bring together researchers working in the area of indoor biomass fuel burning emissions and health effects to discuss the latest science, policy, and future directions.
Federal Register Notice (PDF HTML) - published June 19, 2014
---
Note: Individuals with disabilities who need accommodation must request it at least five business days prior to the meeting. TTY users should contact the Federal TTY Relay Service at 800-877-8339. Otherwise, contact Dr. Rider for assistance.
Contact information
For questions or additional information contact:
Toxicologist

530 Davis Dr

Durham, NC 27713

984-287-3175