NTP Sulfolane Research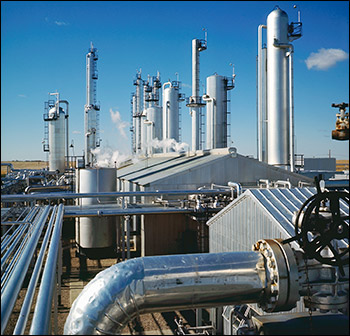 Sulfolane is a widely used solvent in industry. It is used for refining natural gas and petroleum, separating out components of wood tars for commercial use, curing of epoxy resins, extracting aromatics, and treating textiles for improved usability such as better surface texture and increased durability.
Sulfolane, originating from a petroleum refinery, has been detected in groundwater and well water within the town of North Pole, Alaska. Sulfolane contamination of water has also been identified within Canada near sites of natural gas or petroleum refining.
Sulfolane readily mixes with water and may break down poorly in groundwater. While sulfolane does not accumulate in the aquatic food chain, it is taken up by plants. In addition to exposure through water, people who work in industries that use sulfolane may experience occupational exposure through inhalation or skin contact.
In 2011, NTP received nominations to conduct toxicity studies on sulfolane from Alaska's Department of Environmental Conservation and the Mayor of the Fairbanks North Star Borough, Alaska. A senator of the Alaska State Legislature, Alaska's Department of Health and Social Services, and the Agency for Toxic Substances and Disease Registry supported the nominations for further research.