Chemical Disposition & Toxicokinetics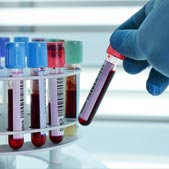 Study Overview
Study: Chemical disposition (ADME), toxicokinetics
Species: Rats, mice
Description
The short-term goal of a chemical disposition study is to determine the absorption, distribution, metabolism, and excretion (ADME) of a substance in the animal being studied. The following factors may have an effect on the ADME of a substance and should be considered:
Age
Dose
Route of exposure
Sex
Species
The long-term goal of these studies is to accumulate data to better assess the structure-activity relationships that determine chemical disposition in laboratory animals and to better interpret the significance of this data to humans.
Toxicokinetic studies are performed to assess changes in the concentration of a parent substance and/or its metabolites over a period of time in blood/plasma or tissue. This is important for the following reasons:
Relating exposure to internal dose
Determining if various biological processes change as a result of the dose changing (e.g., absorption or metabolism changes)
Determining if internal dose from a given exposure differs between sexes, species, young/old
Chemical Disposition Studies
Chemical disposition studies are conducted early in the process of fully characterizing a substance's toxicity. The data is used to help set the route of administration for subsequent studies.
Substances used in chemical disposition studies are usually synthesized to have a radiolabeled component in their structure (e.g.,14C). The radioactivity can be easily detected in the parent substance or its metabolites in body fluids, tissues, and excreta. However, radioactivity measurements do not identify whether the parent substance or one of its metabolites is being measured; radioactivity only monitors the radiolabel. Additional analytical techniques are used to differentiate between the parent and its metabolites.
The general outline of ADME studies:
Animals are dosed with a radiolabeled substance
Animals are then placed into metabolism cages for separate collection of urine, feces, and expired air
At termination, tissues are removed
The activity of the radiolabel is measured in the samples
These studies usually include an intravenous (iv) administration to determine the fate of a dose that is 100% bioavailable.
Bioavailability is similar to absorption and is the amount of an administered substance that enters into systemic circulation. Bioavailability is used to compare exposure between the iv route and another route (e.g., oral, topical, inhalation). The parent substance or its metabolites can be bioavailable. Bioavailability only considers a single substance or metabolite present in a single biological specimen, primarily blood/plasma.
Toxicokinetic Studies
Toxicokinetic studies are usually performed simultaneously with the 13-week toxicity studies to aid in the design and interpretation of long-term toxicology/carcinogenicity studies. Toxicokinetic data can be extrapolated from laboratory animals to humans through PBTK physiologically-based toxicokinetic modeling.
Radiolabeled substances are not typically used in toxicokinetic studies, as it is usually possible to develop an analytical method for a specific unlabeled substance that is more sensitive than an analytical method for a radiolabeled substance.
The general outline for toxicokinetic studies:
Animals are dosed with a substance
Blood samples are taken at predetermined times and analyzed (3 samples/animal, third sample is taken at termination)
If more frequent sampling from the same animal is required, jugular vein cannulation is used