Fluoride: Potential Developmental Neurotoxicity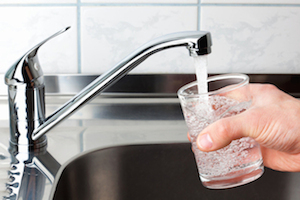 Topic Overview
CASRN: 16984-48-8
Status: Topic under evaluation
Background Information
Fluoride is added to municipal water supplies and dental products, such as toothpaste, to prevent or reduce tooth decay. People are primarily exposed to fluoride from drinking water and use of fluoridated dental products, with water fluoridation representing 30% to 70% of a typical individual's total exposure. Fluoride is also used in consumer products, such as cleaning supplies, and industrial applications. Workers in some occupations may be exposed to fluoride by inhaling fluoride compounds at their place of employment.
Systematic Reviews on Potential Health Effects of Fluoride
Completed Systematic Review
In 2016, NTP completed a systematic review of the published animal literature looking at neurobehavioral effects of exposure to fluoride during development and adulthood in rats and mice. The assessment found a low to moderate level of evidence that support adverse effects on learning and memory in animals exposed to fluoride in the diet or drinking water. The evidence was strongest in animals exposed as adults and weaker in animals exposed during development.
The animal studies typically evaluated developmental exposure to fluoride at levels higher than 0.7 parts per million, the recommended level for community water fluoridation in the United States. Additional research is underway to attempt to replicate these findings at water concentrations closer to the levels used in community water fluoridation.
Ongoing Systematic Review
NTP is currently conducting a systematic review to evaluate potential neurobehavioral effects from exposure to fluoride during development that includes consideration of human epidemiology, additional experimental animal studies, and mechanistic data.
Meetings & Events
Listing of related events

| Date | Event | Event Type | Materials |
| --- | --- | --- | --- |
| Nov 06, 2019 | Peer Review of the Draft NTP Monograph on Systematic Review of Fluoride Exposure and Neurodevelopmental and Cognitive Health Effects | Expert Panels - Other Panels | |
| Dec 01, 2015 | NTP Board of Scientific Counselors Meeting | Board of Scientific Counselors | |
Supplemental materials for events, meetings, and workshops prior to 2016 have been archived. These archived materials frequently include presentations, background materials, and public comments. Email us or use our contact form to request a list or copy of archived materials for the following meeting.
Note on Accessibility: Persons with disabilities or using assistive technology may find some documents are not fully accessible. For assistance, email us or use our contact form and identify the documents/pages for which access is required. We will assist you in accessing the content of these files. NIEHS has helpful information on accessibility.