ICE: Integrated Chemical Environment
A webinar titled "The Integrated Chemical Environment: Tools and Data to Support Toxicity Assessments" was presented July 31. Shannon Bell, ILS (contractor supporting NICEATM), provided an overview of the May 2019 ICE 2.0 update, featuring a live demonstration of ICE and its newly added features. The webinar was hosted by the PETA International Science Consortium and is available on their website.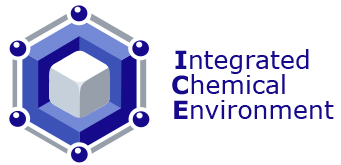 Successful computational toxicology projects depend on high-quality data that are freely available and formatted for use in computational workflows. The Integrated Chemical Environment (ICE) addresses the data needs frequently expressed by NICEATM stakeholders. Launched in March 2017, ICE provides curated data from NICEATM, its partners, and other resources, as well as tools to facilitate the safety assessment of chemicals.
The May 2019 ICE 2.0 update provided a new user interface to simplify searches and new tools that will let users explore chemical properties and toxicity in more detail.
ICE includes data from animal and non-animal tests that measure toxic effects described in chemical safety regulations. These effects include acute oral toxicity, skin and eye irritation, skin sensitization, and endocrine activity. ICE also contains curated, high-throughput screening data from the Tox21 consortium and physicochemical property data about chemicals including solubility, melting point, and molecular weight.
The ICE Search tool enables users to easily query and integrate data streams, and then to explore the results interactively. Search in ICE 2.0 provides a new module that simplifies assay selection. Another new feature allows users to add chemicals with the same core structure, such as different salt forms and stereochemistry, to their search, which expands the relevant toxicity data returned from the search.
The ICE 2.0 redesign and other recent updates have also:
Updated the in vitro to in vivo extrapolation tool (Casey et al. 2018) to provide more complex models, including those from EPA's httk package, that can improve prediction accuracy
Added tools for machine learning models to predict chemical hazard and chemical list characterization to explore physicochemical properties of chemical sets
Expanded physicochemical property predictions to include over 720,000 chemicals using an updated set of predictive models (Mansouri et al. 2018)
Updated the curated high-throughput screening data coming from the Tox21 initiative to include increased curation and the most up-to-date data release
Added predictions of endocrine activity using the CERAPP (Mansouri et al. 2016) and CoMPARA (Manganelli et al. 2019) models
Revised and improved user instructions
For more information about ICE, email ICE-support@niehs.nih.gov or visit the ICE FAQ page.