ICE: Integrated Chemical Environment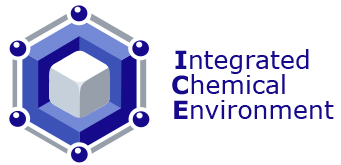 Successful computational toxicology projects depend on high-quality data that are freely available and formatted for use in computational workflows. The Integrated Chemical Environment (ICE) addresses the data needs frequently expressed by NICEATM stakeholders. Launched in March 2017, ICE provides curated data from NICEATM, its partners, and other resources, as well as tools to facilitate the safety assessment of chemicals.
The March 2020 ICE 3.0 update features improvements to the in vitro to in vivo extrapolation (IVIVE) tool. In response to customer requests, ICE now allows users to upload their own data for IVIVE analyses. A new physiologically based toxicokinetic model has been added, and the output graphics have been improved. Other new resources in ICE 3.0 include:
User interface improvements
Organization of Tox21 assays in query setup menus based on modes of action
Availability of data from in vitro dermal irritation assays
Updated property predictions for over 800,000 chemicals from OPERA
Mapping of Tox21 assays to controlled terms from the NCI Metathesaurus
A July 2019 webinar provided an overview of the May 2019 ICE 2.0 update, featuring a live demonstration of ICE and its newly added features. The webinar was hosted by the PETA International Science Consortium and is available on their website.
ICE includes data from animal and non-animal tests that measure toxic effects described in chemical safety regulations. These effects include acute oral toxicity, skin and eye irritation, skin sensitization, and endocrine activity. ICE also contains curated, high-throughput screening data from the Tox21 consortium and physicochemical property data about chemicals including solubility, melting point, and molecular weight. The ICE Search tool enables users to easily query and integrate data streams, and then to explore the results interactively.
For more information about ICE, email ICE-support@niehs.nih.gov or visit the ICE FAQ page.