NTP Botanical Dietary Supplements Research Program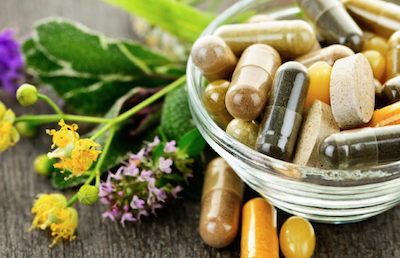 Botanical dietary supplements are sometimes referred to as herbals or herbal dietary supplements. Botanical dietary supplements are available to consumers as plants, plant parts, or plant extracts. For example, aloe and green tea extract are common supplements used for ailments and in personal care products.
A dietary supplement is defined, in part, as a product intended for ingestion that may contain one or more dietary ingredients, and is intended to supplement the diet. Dietary supplements may be found in many forms, such as tablets, capsules, softgels, gelcaps, liquids, or powders. Some botanical dietary supplements are used in complementary and traditional medicine.
NTP has received a number of nominations to study botanical dietary supplements from the public and other federal agencies because people are concerned about the safety of these products. Dietary supplements containing ingredients of botanical origin are widely available in the United States. A nationwide government survey found that natural products, including botanical dietary supplements, are used by approximately 18 percent of adults.
If a manufacturer wants to distribute a supplement containing a new dietary ingredient, they must notify the U.S. Food and Drug Administration prior to putting it on the market. However, receipt of this notification does not mean that FDA has determined that use of the new dietary ingredient is safe. FDA is only responsible for taking action against dietary supplements determined to be unsafe after they reach the market. For these reasons, NTP is studying select botanical dietary supplements to identify potential harm from short-term and long-term exposure.