Bisphenol A
The draft CLARITY-BPA Core Study Research Report was reviewed by an external expert panel in April 2018. Meeting materials are on the meeting webpage. The final Core Study Research Report is expected in August 2018. Final CLARITY-BPA conclusions integrating the Core Study and Grantee Studies are expected in 2019.
Research Overview
Status: Ongoing
Substances: Bisphenol A
Nominated: February 2006
Background Information
Bisphenol A (BPA) is a chemical produced in large quantities for use primarily in the production of polycarbonate plastics and epoxy resins. Polycarbonate plastics have many applications including use in some food and drink packaging, e.g., water and infant bottles, compact discs, impact-resistant safety equipment, and medical devices. Epoxy resins are used as lacquers to coat metal products such as food cans, bottle tops, and water supply pipes. BPA is also used in some dental sealants and composites.
One reason people may be concerned about BPA is because human exposure to BPA is widespread. According to data from the 2003-2004 National Health and Nutrition Examination Survey (NHANES), 93% of Americans six years and older had detectable levels of BPA in their urine.
In 2008, NTP evaluated the available scientific literature about the possible effects of BPA on human development and reproduction. The published report concluded there is "some concern" for BPA's effects on the brain, behavior, and prostate gland in fetuses, infants, and children at current exposure levels. They found "minimal concern" for other health endpoints that had been studied.
The Food and Drug Administration (FDA), one of the core agencies that supports NTP, maintains that BPA is safe at the current levels occurring in foods. FDA also supports currently approved uses of BPA in food containers and packaging. These conclusions are based on FDA's most recent safety assessment, and its ongoing review of scientific evidence.
Workplace exposures to BPA have also been assessed as part of a collaborative NTP effort led by the National Institute for Occupational Safety and Health (NIOSH). In a 2013-2014 study that assessed 78 workers over two consecutive work days, urinary BPA concentrations in the workers were, on average, 70 times higher than in U.S. adults. Inhalation and dermal contact were the primary routes of worker exposure, with intake estimates suggesting that inhalation was the more dominant exposure route.
NTP Studies
CLARITY-BPA Program
In order to study the full range of potential health effects from exposure to BPA and to provide data that can be used for regulatory decisions, NIEHS, NTP, and the U.S. Food and Drug Administration (FDA) developed a research program called Consortium Linking Academic and Regulatory Insights on BPA Toxicity (CLARITY-BPA).
CLARITY-BPA aims to create a mutually beneficial partnership that unites standard research practices used by regulators with innovative studies conducted at universities.
CLARITY-BPA has two components:
Core Study: A two-year guideline-compliant study of potential BPA toxicity in rats, which was conducted according to federal regulatory and statutory guidelines for toxicity testing.
Grantee Studies: Studies conducted by university researchers but testing a broader range of health endpoints, including genetic impacts, cardiovascular disease, obesity, and behavior. The Grantee Studies used animals raised in the same conditions and exposed to the same doses of BPA as the Core Study.
These two components combined to produce a robust study design. One key strength was identical BPA exposure conditions for both components of the study, which were provided at the same facility in the FDA's National Center for Toxicological Research (NCTR). A second strength was that grantees received blinded Core Study samples, meaning they did not know whether samples had been dosed with BPA or how much, to minimize the potential for bias.
Final CLARITY-BPA conclusions, expected from NTP in 2019 as shown in the timeline, will be drawn from the integration of the Core Study and Grantee Studies.
The CLARITY-BPA program was overseen by a steering committee with members from NTP, NIEHS, NCTR, and researchers from the grantee institutions. In addition, an external scientific panel of three scientists provided overall programmatic guidance and offered advice in the management and technical performance of the research.
CLARITY-BPA Program: Core Study
The Core Study is one of two key components of CLARITY-BPA, along with the Grantee Studies. The Core Study used rigorous laboratory methods to test potential BPA toxicity in rodents. The study also provided animals and tissues with controlled BPA doses for further study by CLARITY-BPA grantees. The Core Study began in 2012 and was conducted at the U.S. Food and Drug Administration's National Center for Toxicological Research (NCTR) according to guideline-compliant research standards, meaning the protocols follow federal regulatory and statutory guidelines for toxicity testing.
The strain and numbers of animals, animal diet, housing conditions, BPA doses, and route of exposure to BPA were tightly controlled. To protect the integrity of the data, CLARITY-BPA grantees were blinded to the BPA exposure levels of the animals and tissues that they received for further study.
The Core Study design is described in Schug et al. 2013 and Heindel et al. 2015 and depicted in the figure below.
Pregnant Sprague-Dawley rats were orally dosed with one of three substances:

BPA – 2.5, 25, 250, 2500, or 25000 micrograms per kilogram of body weight per day, to cover the wide range of BPA doses with reported effects in the scientific literature.
Vehicle Control – the harmless solution used for administering BPA.
Estrogen Control – 0.05 or 0.5 micrograms per kilogram of body weight per day of ethinyl estradiol, so the animals' response to a classic estrogen could be compared with response to BPA.

The offspring were orally dosed with the same substance and dose, either daily throughout the two-year study (Continuous Dose) or daily until weaned (Stop Dose).
For the estrogen control, the offspring were also orally dosed daily throughout the two-year study.
NCTR staff oversaw the Core Study and collected and sent blinded tissue samples or study animals to CLARITY-BPA grantees.
Health endpoints were examined at three timeframes: ongoing (throughout the two-year study); interim (1 year); and terminal (2 years).
CLARITY-BPA Program: Grantee Studies
Grantee data are scheduled for public release in August 2018.
The Grantee Studies are one of two key components of CLARITY-BPA, along with the Core Study. These studies used animals raised in the same conditions and exposed to the same doses of BPA as the Core Study, and the researchers were blinded to the doses of BPA that the animals or tissues received. These studies were conducted through 13 grants awarded to 14 researchers (RFA-ES-10-009).
The table below lists each grantee, their institution, the health endpoint on which they focused, and links to the published results.
Informational Resources
Fact Sheet
Newsletters
Presentations
Publications
Stay Informed & Contact Us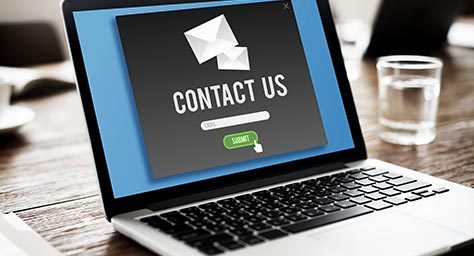 Stay Informed
Subscribe to receive email to stay informed about this area of research and other NTP information.
Contact Us
For questions or additional information, email us or use our contact form.