Cell Phones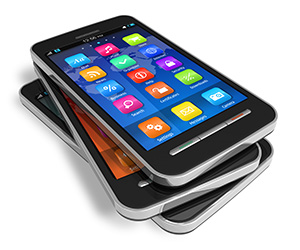 The National Toxicology Program has been conducting experiments in rats and mice on potential health hazards from cell phone radiofrequency radiation. NTP released a report on some important study findings on May 27, 2016. The complete results from all the rat and mice studies will be available for peer review and public comment by early 2018.
The report, "Report of Partial Findings from the National Toxicology Program Carcinogenesis Studies of Cell Phone Radiofrequency Radiation in Hsd: Sprague Dawley SD Rats (Whole Body Exposure)," is available at http://dx.doi.org/10.1101/055699.
The findings in this report were reviewed by expert peer reviewers selected by NTP and the National Institutes of Health. These reviews and responses to comments are included as appendices to this report, and revisions to the current document have incorporated and addressed these comments.
Here are some key points about the cell phone study:
The nomination for NTP to study cell phone radiofrequency radiation was made by the U.S. Food and Drug Administration.
These are the largest, most complex studies ever conducted by NTP.
For the studies, rats and mice were exposed to frequencies and modulations currently used in cellular communications in the United States. The rodents were exposed for 10-minute on, 10-minute off increments, totaling just over 9 hours a day from before birth through 2 years of age.
NTP found low incidences of tumors in the brains and hearts of male rats, but not in female rats. Studies in mice are continuing.
NTP has provided these findings to its federal regulatory partners to enable them to have the latest information for public health guidance about safe ways to use cellular telephones and other radiofrequency radiation emitting devices.
Previous human, observational data collected in earlier, large-scale population-based studies have found limited evidence of an increased risk for developing cancer from cell phone use.
The FDA's website provides a couple of steps people can take to minimize radiation exposure when using cell phones, including reducing the amount of time spent using a cell phone and using speaker mode or a headset to place more distance between one's head and the cell phone.
Audio Recording and Transcript of Telebriefing and Report of Partial Findings
Read the report at http://dx.doi.org/10.1101/055699. Post your comments in the comments section following the report abstract. You will need to login prior to posting.
Photos of the Radiofrequency Radiation Research Facility
Click on the thumbnail to see a larger version of the photo.
Figure 1: Internal view of an open reverberation chamber that has two cage racks.

Figure 2: External view of a row of reverberation chambers at the IIT Research Institute in Chicago, IL.

Figure 3: Internal view of an open reverberation chamber that is empty.

Stay Informed & Contact Us
Subscribe to receive email to stay informed about this area of research and other NTP information.
For questions or additional information, contact CDM (or use our contact form)