Cell Phones

Background Information
Cell phones are currently used by 95% of American adults, according to a 2016 survey. NTP and other scientific organizations are actively studying the potential health effects of radiofrequency radiation used in cellular communications.
The nomination for NTP to study cell phone radiofrequency radiation (RFR) was made by the U.S. Food and Drug Administration (FDA) because of the following:
Human exposure is widespread
Current exposure guidelines are based largely on protection from acute injury from thermal effects
Little is known about potential health effects of long-term exposure to cell phone radiofrequency radiation
Currently available human studies have found limited evidence of an increased risk of cancer from cell phone use
NTP Studies
Studies in Rats and Mice
NTP has conducted studies in rats and mice to help clarify any potential health hazards, including cancer risk, from exposure to cell phone radiofrequency radiation. The studies are applicable to the frequencies and modulations used in the United States telecommunications system.
The draft Technical Reports for rats and mice were reviewed by an external expert panel in March 2018, which recommended the following actions. NTP staff are currently reviewing the panel recommendations and finalizing conclusions. The final NTP Technical Reports are expected in fall 2018.
Partial Findings Report
On May 27, 2016, NTP released partial findings in a report titled "Report of Partial Findings from the National Toxicology Program Carcinogenesis Studies of Cell Phone Radiofrequency Radiation in Hsd: Sprague Dawley SD Rats (Whole Body Exposure)".
The partial findings in the May 2016 report were peer reviewed by experts selected by NTP and the National Institutes of Health. These reviews and responses to comments are included as appendices to the partial findings report, and have been incorporated into the final report from the rat studies.
Key Points
NTP reported low incidences of tumors in the brains and hearts of male rats, but not in female rats, in these partial findings.
For the studies, rats were exposed to 2G and 3G frequencies and modulations still used in voice calls and texting in the United States. Specifically, the rats were exposed for 10-minute on, 10-minute off increments, totaling just over 9 hours a day from before birth through 2 years of age.
These are the largest, most complex studies ever conducted by NTP.
The U.S. Food and Drug Administration nominated cell phone radiofrequency radiation for NTP study.
NTP has shared these findings with its federal regulatory partners so they have the latest information.
Partial Study Findings Report
Informational Resources
Fact Sheet
Media Briefing and Interviews
Newsletters
Presentations
Photos of the Radiofrequency Radiation Research Facility

Click on the thumbnail to see a larger version of the photo.
Stay Informed & Contact Us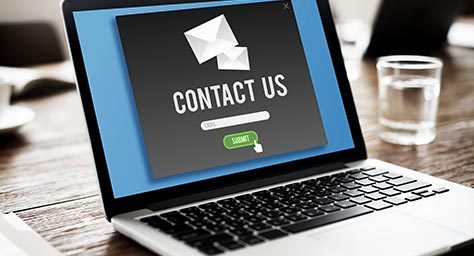 Stay Informed
Subscribe to receive email to stay informed about this area of research and other NTP information.
Contact Us
For questions or additional information, email us or use our contact form.