Synthetic Turf/Recycled Tire Crumb Rubber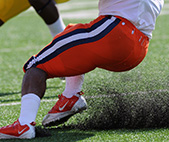 Research Overview
Status: Ongoing
Substances: Crumbrubber various
Nominated: November 2015
Background Information
Synthetic or artificial turf is a surface of man-made fibers and other components which are made to look like natural grass. Since the 1960's when synthetic turf was introduced, the popularity has grown. Over 12,000 synthetic turf fields are in use within the United States today.
A standard synthetic turf field uses infill materials, such as "crumb rubber," which is spread between the "grass" fibers to provide cushioning and traction. This crumb rubber consists of shredded rubber particles made from recycled automotive tires often mixed with sand.
In recent years, the use of tire crumb rubber as part of the infill has led to larger public concern for potential health risks. As athletes and children dive and play on these surfaces, crumb rubber particles have been found to cling to:
This can lead to unintentionally inhaling, ingesting, and making skin contact with the crumb rubber or with chemicals that may leach out of it.
NTP Studies
NTP is conducting research to enhance the understanding of potential health impacts of chemicals released from synthetic turf with an emphasis on the crumb rubber. Our research program is in response to a request in November 2015 from the California Office of Environmental Health Hazard Assessment (OEHHA) as part of its Environmental Health Study of Synthetic Turf.
NTP's research program will substantially contribute to what is known about potential human health effects of playing on synthetic turf fields made from recycled tires and will work in conjunction with the above mentioned OEHHA assessment and the Federal Research Action Plan.
You will find the full details of NTP's studies in the linked document and table below: Synthetic Turf/Recycled Tire Crumb Rubber Research Program
Please note: PDFs of poster presentations are large files (1-2 MB) and may take a few moments to open and load. Posters may not be completely accessible to those using assistive technologies. Text versions of posters may provide improved accessibility and may also load faster.
Table of Study Types
Studies
Description
Findings
Chemical characterization
Identify the chemical composition of the crumb rubber.

Characterization of a Crumb Rubber Lot for Use in In Vitro and In Vivo Studies (March 2018)

In vitro tests

Cell-based tests to assess the bioaccessibility (availability of substances to interact with cells, because they have leached out of the original material) and biological effect of crumb rubber constituents in human-derived cell lines:

Lung
Skin
Small intestine
Liver

Characterization of the Leachability and Cytotoxicity of Crumb Rubber In Vitro (March 2018)

Feasibility to conduct in vivo studies

To determine the feasibility of conducting in vivo studies by various routes of exposure:

Oral Gavage
Dosed Feed
Mixed Bedding
Dermal

Benchtop Testing Supporting Feasibility to Conduct In Vivo Studies of Synthetic Turf/Recycled Tire Crumb Rubber (March 2018)

Female mouse 14-day

To assess the potential for systemic exposure to crumb rubber constituents and assessment of limited toxicological endpoints.

Short-term in vivo studies via:

Oral Gavage
Dosed Feed
Mixed Bedding

14-Day Exposure Characterization Studies of Crumb Rubber in Female Mice Housed on Mixed-Bedding or Dosed Via Feed or Oral Gavage (March 2018)
Research at Other Agencies
United States

Environmental Protection Agency
Consumer Product Safety Commission
California Office of Environmental Health Hazard Assessment
Informational Resources
Meetings

NTP Board of Scientific Counselors Meeting, Research Triangle Park, NC, June 15, 2016
NTP Board of Scientific Counselors Meeting, Research Triangle Park, NC, June 29, 2017
Stay Informed & Contact Us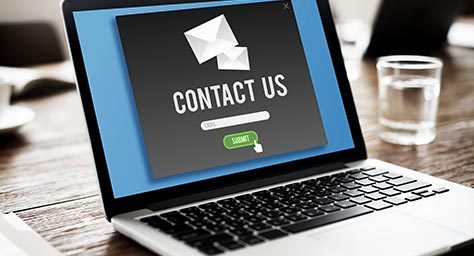 Stay Informed
Subscribe to receive email to stay informed about this area of research and other NTP information.
Contact Us
For questions or additional information, email us or use our contact form.