Neurotoxicity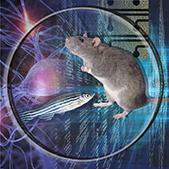 Study Overview
Study: Neurotoxicity

Description
NTP is developing a range of approaches to help identify environmental chemicals that have the greatest potential to contribute to neurodevelopmental (e.g., autism spectrum disorders) and neurodegenerative (e.g., Parkinson's, Alzheimer's) disorders.
Neurotoxicity Screening
NTP is developing a combination of in vitro and alternative animal models to screen large numbers of chemicals with unknown neurotoxic potential. The goal of this is effort is to rapidly identify potential environmental neurotoxicants to aid in prioritization for further testing.
NTP has developed the Developmental NeuroToxicity Data Integration and Visualization Enabling Resource (DNT-DIVER) tool to help compare and visualize results across assays.
This interactive, web-based application presents the data in raw form (plate/well data and heatmaps), dose-response (benchmark dose modeling using multiple approaches), and chemical and assay summary visualizations.
In vivo Neurotoxicity Testing
In vivo neurotoxicity testing in rodents is conducted following a direct stakeholder request or as a result of neurotoxicity signals obtained from the screening battery described above. Studies in rodent models include the assessment of multiple components following developmental or adult exposures. Primary neurotoxicity assessments include but are not limited to:
Clinical observations
Developmental landmarks
Motor activity
Startle response
Learning and memory
Neurohistopathology