CLARITY-BPA Program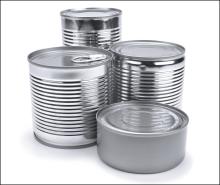 Research Overview
Status: Completed
Substances:
Background Information
Bisphenol A (BPA) is a chemical produced in large quantities for use primarily in the production of polycarbonate plastics used in various products including shatterproof windows, eyewear, water bottles, and epoxy resins which coat some metal food cans, bottle tops, and water supply pipes. According to data from the 2003-2004 National Health and Nutrition Examination Survey, 93% of Americans six years and older had detectable levels of BPA in their urine.
NTP Studies & Findings
The Consortium Linking Academic and Regulatory Insights on BPA Toxicity (CLARITY-BPA) program was developed to study the full range of potential health effects from exposure to BPA. The program was initiated by NIEHS, NTP, and the U.S. Food and Drug Administration (FDA).
CLARITY-BPA has two components:
One key strength is identical BPA exposure conditions for both components of the project, which were generated by the same facility in FDA's National Center for Toxicological Research (NCTR). A second strength is that grantees received blinded samples, meaning they did not know whether samples had been dosed with BPA or how much, to minimize the potential for bias.
What did the studies find?
The CLARITY-BPA Core Study Research Report and CLARITY-BPA Grantee Studies data are now available. A final CLARITY-BPA Compendium Report cataloguing the published findings from the Core Study and Grantee Studies has also been prepared. This report contains chapters organized around the organ systems studied by the grantees, with information by dose, time, and endpoint from the two components of the CLARITY-BPA program.
CLARITY-BPA Program: Core Study
The CLARITY-BPA Core Study Research Report is available.
The Core Study is one of two key components of CLARITY-BPA. Core Study findings were also published in Camacho et al. 2019.
The Core Study tested potential BPA toxicity in rodents. It also provided animals and tissues with controlled BPA doses for further study by project grantees. The strain and numbers of animals, animal diet, housing conditions, BPA doses, and route of exposure to BPA were tightly controlled. To protect the integrity of the data, CLARITY-BPA grantees were blinded to the BPA exposure levels of the animals and tissues that they received for further study.
The Core Study design is described in Schug et al. 2013 and Heindel et al. 2015 and depicted in the figure below.
Pregnant Sprague-Dawley rats were orally dosed with one of three substances:

BPA – 2.5, 25, 250, 2500, or 25000 micrograms per kilogram of body weight per day, to cover the wide range of BPA doses with reported effects in the scientific literature.
Vehicle Control – the harmless solution used for administering BPA.
Estrogen Control – 0.05 or 0.5 micrograms per kilogram of body weight per day of ethinyl estradiol, so the animals' response to a classic estrogen could be compared with response to BPA, which is suggested to have estrogen-like activity.

The offspring were orally dosed with the same substance and dose, either daily throughout the two-year study (Continuous Dose) or daily until weaned (Stop Dose).
For the estrogen control, the offspring were also orally dosed daily throughout the two-year study.
NCTR staff oversaw the Core Study and collected and sent blinded tissue samples or study animals to CLARITY-BPA grantees.
Study endpoints were examined at three timeframes: ongoing (throughout the two-year study); interim (one year); and terminal (two years).
CLARITY-BPA Program: Grantee Studies
The Grantee Studies are one of two key components of CLARITY-BPA, along with the Core Study. These studies used animals raised in the same conditions and exposed to the same doses of BPA as the Core Study, and the researchers were blinded to the doses of BPA that the animals or tissues received.
The table below lists each grantee, their institution, links to the data for their study focus area, and links to their published results.
Tools:
Tools:
Tools:
Informational Resources
NIEHS Health Topic
Presentations

NTP Board of Scientific Counselor Meeting, Research Triangle Park, NC, June 2018
Publications
Stay Informed & Contact Us
Stay Informed
Subscribe to receive email to stay informed about the CLARITY-BPA Program research and other NTP information.
Contact Us
For questions or additional information, email us or use our contact form.