Glyphosate & Glyphosate Formulations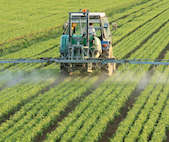 Research Overview
Status: Ongoing
Substances: Glyphosate
Nominated: December 1984
Background Information
Glyphosate, a chemical that controls weeds and grasses, is the most widely used herbicide worldwide. The major reason glyphosate is used so broadly is because many crops have been genetically engineered to be resistant to glyphosate, allowing it to target weeds while leaving crops unaffected. When applied as a mixture with other substances, plants can more readily absorb glyphosate, making it more effective. People can be exposed to residual amounts of glyphosate by ingestion of food or water; however, individuals who regularly handle glyphosate products as part of their occupation experience higher exposures.
NTP Studies
Human exposure usually occurs in the form of glyphosate-based formulations. Few studies have made side-by-side comparisons of the toxicity of glyphosate and glyphosate-based formulations using the same experimental methods. NTP is currently proceeding with an investigation that includes comparing the toxicity of both, using the same methods. Specifically, NTP aims to:
Evaluate whether glyphosate causes genotoxicity, or damage to DNA
Evaluate whether glyphosate induces oxidative damage, the harm that cells and tissues experience when they are not able to keep up with free radical production
Compare the effects of glyphosate on measures of genotoxicity, oxidative stress, and cell viability with the effects of glyphosate-based formulations
What did the studies find?
See the table below for the most up-to-date information on the variety of projects taking place at NTP.
| Study | Description | Status | Findings & Supporting Files |
| --- | --- | --- | --- |
| In Vitro Screening Tests | Cell-based tests to study DNA damage, oxidative stress, and cell viability | Ongoing | Supporting files |
| Genetic Toxicity Testing | Cell-based studies to determine the potential of glyphosate to cause DNA damage (genotoxicity) | Ongoing | Supporting files |
Research at Other Agencies
United States

United States Environmental Protection Agency
National Institute of Environmental Health Sciences
International

European Food Safety Authority
International Agency for Research on Cancer
United Nations/World Health Organization
Informational Resources
The informational resources below provide additional details on NTP's research on glyphosate and glyphosate formulations.
FAQs

Q: Why does NTP care about studying glyphosate?
A: In 1992, NTP reported that rodents exposed to glyphosate in feed showed little evidence of toxicity, and there was no evidence of glyphosate causing damage to DNA. Since then, several public health agencies have reviewed the scientific literature to learn whether exposure to glyphosate is a cancer hazard for humans.

Due to different interpretations of the potential health risks of glyphosate exposure, major public concern about exposure risks, and reported differences in the toxicity of different glyphosate products, NTP is conducting more research on glyphosate and its formulations, including testing the potential genetic and mechanistic toxicity.

Q: When will the data become available?
A: NTP hopes to make available the data from its genetic toxicity tests by early 2022. The data will be placed into the Chemical Effects in Biological Systems database. NTP anticipates releasing the oxidative stress data later in 2022.

Q: What types of things is NTP testing that are related to glyphosate?
A: NTP is testing glyphosate and several glyphosate-based formulations used for either agricultural or residential purposes. Formulations were selected to span a range of glyphosate concentrations. NTP is also testing (aminomethyl)phosphonic acid (AMPA), a metabolite of glyphosate that is produced by microbes, including the mammalian microbiome.

Substances are tested in the following cell-based genotoxicity assays, in the presence or absence of an exogenous rat liver metabolic activation system:

Bacterial mutagenicity assays with S. typhimurium tester strains TA100, TA98, TA97, TA1535, and E. coli tester strain WP2
Micronucleus assay (human TK6 cells)
MultiFlow DNA Damage Assay (human TK6 cells)
Presentations

NTP Board of Scientific Counselors Meeting, Research Triangle Park, NC, June 15, 2016
NTP Board of Scientific Counselors Meeting, Research Triangle Park, NC, December 7, 2017
Society of Toxicology 57th Annual Meeting and ToxExpo, San Antonio, TX, March 11-15, 2018

Poster: Effects of Glyphosate and Its Formulations on Markers of Oxidative Stress and Cell Viability in HepaRG and HaCaT Cell Lines

Society of Toxicology 58th Annual Meeting and ToxExpo, Baltimore, MD, March 10-14, 2019
Environmental Mutagenesis & Genomics Society Annual Meeting, Washington, DC, September 19-23, 2019
Supporting Documents
Stay Informed & Contact Us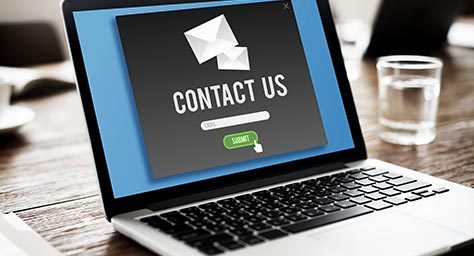 Stay Informed
Subscribe to receive email to stay informed about this area of research and other NTP information.
Contact Us
For questions or additional information, email us or use our contact form.