Per- and Polyfluoroalkyl Substances (PFAS)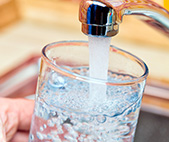 Research Overview
Status: Ongoing
Substances: Fluorotelomer alcohol 8+2 (8:2 FTOH), Perfluorooctane sulfonic acid (PFOS), Perfluorobutane sulfonic acid (PFBS), Perfluorohexanoic acid (PFHXA), Perfluorononanoic acid (PFNA), Perfluorododecanoic acid (PFDOA), 1,1,2,2-Tetrahydroperfluoro-1-dodecanol, Perfluorooctanesulfonamide (PFOSA), Perfluorohexane sulfonate potassium salt (PFHSKslt), Potassium perfluorobutane sulfonate (potassium PFBS), Perfluorooctanoic acid (PFOA), Perfluorodecanoic acid (PFDA)
Nominated: September 1990; August 2003
Background Information
Per- and polyfluoroalkyl substances, or PFAS, are a large group of manufactured compounds widely used to make everyday products more resistant to stains, grease, and water. For example, these chemicals are used to keep food from sticking to cookware, make stain-resistant sofas and carpets, waterproof clothing and mattresses, and may also be used in some food packaging, as well as in some firefighting materials. Because they help reduce friction, they are also used in a variety of other industries including aerospace, automotive, building and construction, and electronics.
As a class, PFAS contains thousands of chemicals. Humans can be exposed to PFAS through a variety of ways. Ingestion—particularly through drinking water—is the main way individuals or communities are exposed, but recent studies suggest that other exposure pathways, including inhalation and skin absorption, also contribute.
NTP Studies
NTP is working to assess the potential health effects of PFAS through a large research effort with multiple facets including experimental animal and cell-based test systems, literature review, and computer modeling, among others.
What did the studies find?
See table below for the most up-to-date information on the variety of projects taking place at NTP.
Study
Description
Status
Findings & Supporting Files
Toxicology Research
28-Day Toxicity Studies
Study in rats comparing toxicity of short- and long-chain carboxylates (n = 4) and sulfonates (n = 3)
Completed
Findings:

Long- and short-chain PFAS affected the same organ systems—the liver and thyroid hormone
Higher doses of short-chain PFAS were needed to have similar effects on liver and thyroid hormone when compared to long-chain PFAS

Supporting files:
2-Year Toxicity and Carcinogenicity Studies
Comparison of cancer/toxicity outcomes in rats with lifetime exposure to PFOA, and those with only post-weaning exposure to PFOA
Ongoing
Supporting files:

Data tables for PFOA 2-year study
Technical Report 598: Anticipated fall 2019 for public comment and peer review

Toxicokinetic Studies

An evaluation of chemical clearance from the body, known as toxicokinetics, for seven PFAS chemicals in rats

Ongoing
Findings:


The clearance of short-chain PFAS was quicker than with long-chain PFAS
PFAS concentrations were generally higher in the liver than in the brain

Supporting files:

Huang et al., in preparation (8:2 fluorotelomer alcohol): Anticipated fall 2019
Dzierlenga et al., in preparation (Carboxylates): Anticipated fall 2019

Immunotoxicity Studies
Rat and cell-based studies to determine the potential of PFAS to impact immune system function
Completed
Findings:

In rats, one type of PFAS known as PFDA had adverse effects in liver
In human cell lines, exposure to PFOA and PFOS suppressed the release of a certain type of immune signaling molecule; both types of PFAS may be using a different mechanism to achieve this suppression

Supporting files:
Neurotoxicity Studies
Cell-based studies in rat neuron-like cells to evaluate potential neurotoxicity of four PFAS
Completed
Findings:

Certain PFAS could impact neurodevelopment by targeting neuron cell differentiation
PFAS alterations to the cells differed among the four PFAS tested

Supporting files:
Mitochondrial Toxicity Studies
Cell-based studies of 16 PFAS to evaluate the potential to inhibit rat mitochondria function
Completed
Findings:

The 16 PFAS tested altered mitochondrial function
Long-chain PFAS were more potent than short-chain PFAS in inhibiting mitochondrial function

Supporting files:
Health Effects Assessment
2016 NTP Monograph
Literature-based systematic review of PFAS' impacts on the human immune system
Completed
Findings:

PFOA and PFOS are immune hazards to humans based on evidence from human and animal studies

Supporting files:
Responsive Evaluation and Assessment of Chemical Toxicity (REACT) Program
REACT PFAS
An approach using cell-based tests comparing individual PFAS to identify common or overlapping patterns of toxicity; enables a class of chemicals to be screened for wide range of biological effects
Ongoing
Supporting files:
Informational Resources
Fact Sheet
Presentations
Stay Informed & Contact Us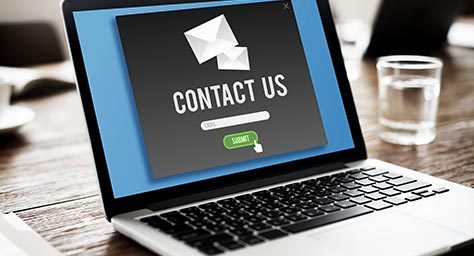 Stay Informed
Subscribe to receive email to stay informed about this area of research and other NTP information.
Contact Us
For questions or additional information, email us or use our contact form.