Developmental & Reproductive Toxicity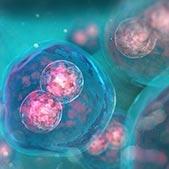 Study Overview
Study: Developmental toxicity, reproductive toxicity
Species: Rats, mice, rabbits, zebrafish

Short-Term Reproductive and Developmental Toxicity Studies of Water Disinfection By-Products
These studies assessed the general reproductive and developmental toxicities of several water disinfection by-products in rats using the Short Term Reproductive and Developmental Toxicity Screening design (Harris, et al, 1992). The study approach sought to identify the body systems that are the most sensitive to exposure from these substances.
The water disinfection by-products studies focused on the following:
Development
Female reproduction
Male reproduction
Various somatic organs or processes
The data generated from these studies identified water disinfection by-products (and related compounds) that require further investigation.
Protocol
This short-term test for reproductive and developmental toxicity provided preliminary data on the toxicity of substances about which little or no data existed.
Mice were mated for 3 days prior to substance exposure to produce time-mated females for gestational exposure and to ascertain fertility of the untreated males. The group of time-mated females were treated during gestation days (GD) 8-14 and allowed to litter for observations through postnatal day (PND) 4. Observations included:
Pup number and body weights on PND 0, 1, and 4
Number of uterine implantation sites on PND 4
A second group of females were dosed daily for 19 days. After 7 days, these females were housed with males who had been treated for 5 days prior to the second mating. Daily chemical dosing continued during the 5-day cohabitation.
This second group of females were humanely euthanized after 19 days of treatment. The following data were recorded:
The number of live fetuses
The number of dead fetuses
The number of implantation sites
After 17 days of dosing, the males were humanely euthanized and their reproductive systems were evaluated. Observations included:
Organ weights
Testicular histology
Total epididymal sperm counts and motility